A single platform for all your restaurant's needs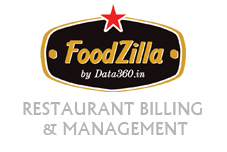 ALL-IN-ONE SOFTWARE to optimize your restaurant operations and management.
Accept and process every order that is placed at your restaurant. Be it offline or online via third party aggregators. Manage orders on a single dashboard to simplify operations. Change and update your menu easily on special occasions and other events happening at your restaurant. All on the go.
Focus better on providing a special customer experience by having a simplified flow of operations at your dine-in restaurant. A single dashboard with multiple integrations and tools for better management. FoodZilla is the Operating System for your restaurant. We provide technology to manage and streamline all aspects of your restaurants – right from billing and inventory, online orders. we provide the systems necessary for you to run and monitor your restaurant in real time.